John Notte
mick is a great instructor he explains the course really well and give simple and understanding instructions highly recommend and if anyone asks me where to go ill be sending them There
Simple instructions
---
Mike Watson, you really are a great teacher, I would recommend everyone to go through this school for your skippers ticket, had the best time getting my ticket through Mike.
Mike explained everything in an easy way that me as an amateur could understand now I feel comfortable to drive a boat.
I am now a skipper thanks Mike
now I feel comfortable to drive a boat.
---
Michael – I just wanted to take you for your time and tutelage yesterday.  Zara and I both thoroughly enjoyed it. The way you taught Zara given her youth was excellent.
Thanks again, Morgan ball
---
Thanks Mike.
What a great day.
Really appreciate your patience and understanding.
Never would have passed without your coaching. Awesome . Thank you very much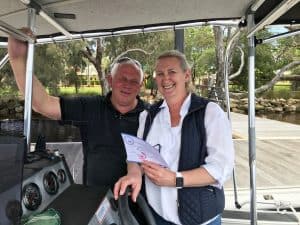 What a great day
---
Excellent, very thorough and informative made sure that all points were fully covered and understood.
Very thourough and informative
---
it was great having the opportunity to learn from Michael, he is focus on the safety and he does not hesitate to explain and instruct in a friendly way. Thank you Mike for the day, it was a pleasure mate..!!!
---
Sea Safe Boat School is AWESOME. Michael Watson is an excellent instructor, he consistently focussed on safety and helped make the theory relevant with lots of real life examples. The training provided was comprehensive and he was always verifying that the class understood the requirements. He made it fun and helped those less experienced, showing great patience. What impressed me the most was how Michael maintained the integrity of the testing and showed remarkable professionalism as the assessor. I highly recommend Sea Safe Boat School, excellent instruction, very relaxed environment, Michale is fantastic, boat was impressive, all up value for money, and it wasn't just about passing the tests, Michael took the time to teach us how to be safe, responsible skippers. I found this good value for money. Thanks you so much Michael Watson.
I highly recommend this school for getting your ticket. Mick is an amazing teacher and without his guidance, I would never have passed first time!
Amazine
---
Absolutely awesome you learnt at the same time having fun. Highly recommend. Thanks Michael:) 23/9/21
Learn and have fun
---
YAHOO A GREAT BIG YES FROM ME
Congratulations to the guys from Communicare school who passed the skippers ticket today, Very proud of Blake Ogden, Macklin Boothers, Joao Montenegro, Garac Zdenko. Hope you guys have some new skills and please feel free to comment on your course. A brilliant outcome from you all. See you on the water. Regards Mike Watson
22/9/21
Joao Montenegro
Great course mate! I strongly recommend your Boat school to all future skippers. Cheers, Monty
strongly recommended
---
Thanks Mike! Very enjoyable and well trained. We have walked away with alot more confidence 
Great experience, I really enjoyed it. Highly recommend.
5 star
Absolutely awesome you learnt at the same time having fun. Highly recommend. Thanks Michael:)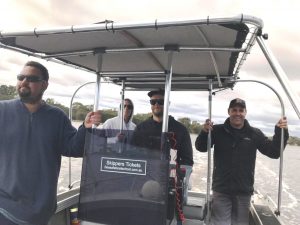 More confidence
---
Copyright all rights reserved 2019 © Sea Safe Boat School. Website by Somsweb