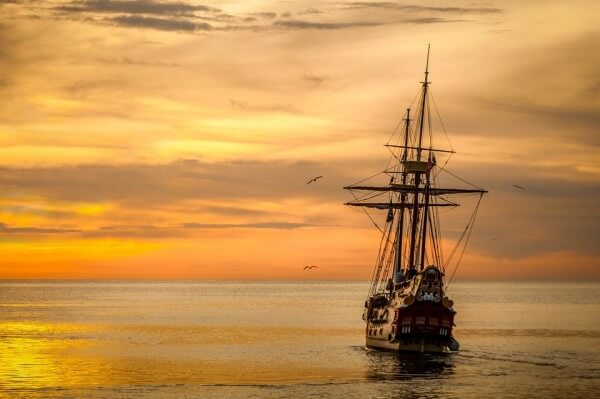 The WA Boat License is a certificate of competency that is nationally recognized. It shows that the holder of this ticket already has the basic knowledge and skills that are necessary to safely operate a powerboat. Having an RST will give you the power to conquer the sea and enjoy the scenery. If you want to go boating and be the captain of your own trip, you need this.
Note that The RST is a certificate, not a license, which means that it doesn't need renewals or ongoing fees. How awesome would that be?
Here are FAQ's About The WA Boat License
What are the Requirements for RST?
A person must have Recreational Skipper's Ticket Perth if he or she is in charge of an RST Vessel, and the vessel being operated in the water.
What is an RST Vessel?
An RST Vessel should be registered with the Department of Transport, used for recreational purposes. It is powered by an engine with more than 6hp (4.5kW).
What is the Minimum Age to Obtain RST?
The minimum age to obtain a Recreational Skipper's Ticket Perth is 14 Years Old.
How do I get an RST?
You will need to take an assessment which consists of theory and practical components.
How can I take the RST Assessment?
You will need to enroll to an authorized provider, provide medical and identity documents and if minor, get a letter of consent from a parent or guardian.
How much will it Cost?
The fees are directly charged by the providers. There are no renewal fees necessary.
At Sea Safe, you will learn all that you need to know about boating and the Skippers Ticket Perth. We are committed to teaching you to a standard that guarantees a fun and enjoyable experience for you and your family. We want to provide comfort and fun memories that is why we are going to share with you our knowledge and experience to help you better your skills at boat handling. We will also help you have your very own RST so you can enjoy boating the best way you want it.
What Makes Sea Safe different from other Boating Schools?
Sea Safe is a unique boating school and the best one out there. We have several years working in the Arctic Circle. It means that our skills are tried and tested through real-life experiences many times. Not many people in Perth have had a huge amount of time and experience unlike here at Sea Safe. We offer guaranteed fun and enjoyable lessons with our professional Skippers.
More about Skippers Ticket Perth
Skippers Ticket Perth trains students to possess the finest boating skills while honing them into becoming accomplished skippers as well. We ensure that our students learn safe boating while having fun and being responsible for doing it. Our professional trainers with years of experience will make all these possible, after all, it is a must to learn from the best and only the best. Every time is a good time to teach your kids about boating safety, whether it may be the boating season or not; with Skippers Ticket Perth, we'll keep you SEAing the fun in boating.
Some activities to do before getting a Skippers Ticket Perth:
Learning for Betterment (For toddlers to teens depending on class category)

Swimming Classes – Letting your children take swimming classes makes them feel more comfortable and confident while they are on the water. Knowing that they know how to swim safely will help both the children and their parents feel calm while participating in water activities such as boating. Plus the kids will enjoy the sea better once they know how to swim.
Safety Courses About Boating –According to Virgil Chambers, the executive director of National Safe Boating Council; "One of the easiest ways of staying safe on the water is preparing beforehand." You can check out the websites of local boating organizations such as Skippers Ticket Perth for class schedules on safe boating courses to be able to gain knowledge about recreational boating fit for the varying ages of individuals who want to enroll.
First Aid – A first aid class for kids that are in middle school and beyond provides an essential overview of the whole range of safety protocols. It is also advisable that you enroll a class with your child, to help them settle down and to set an example for them. By doing this, you also gain additional knowledge. Check out the Red Cross website for their class listings.


Fire! (For teens) A small fire extinguisher can be purchased for a reasonable price and can be used as a teaching tool. Demonstrate to your children how the fire extinguisher is being used. Teach them how to aim and deploy the extinguisher. Allow your child to practice handling the device as well. This skill is also beneficial not just in boat emergencies but also for home emergencies.
Signaling Devices (For toddlers to teenagers depending on the equipment) Children will surely have fun using whistles and electric horns in learning the five short one-second blasts used in signaling for help. Show your children how to use distress signals like orange flags for emergency situations. Earnest parents with teenage children usually avail of flair kits which also contains a white practice flare that is usually used to demonstrate how to safely deploy an aerial flare.
Communication Skills (For children in elementary to teenagers depending on the device) Most of the children nowadays always have with them their cell phones, save emergency numbers on their phones and put them on the emergency dial, so they can easily call these numbers. Teaching your children about the basics of GPS is also very helpful since reading your current position is very informative in cases of emergencies. It is also applicable in numerous boating situations. Even though we have cell phones today, the phone's reception is still iffy especially out on the water. Instruct your children by providing the necessary information to the coast guard and how to send out a Mayday distress call.
Shopping (For toddlers to teenagers) The off-season is the best time to restock your safety gears. Purchase life jackets for the family. Ask your children to help you decide, they might want a specific life jacket with a design that they find attractive, while you are on the process set an example and purchase something you would want to wear as well.
Owning a boat can be fun since if you have a WA Boat License, you will be able to go on a boating trip. The problem with owning a boat is the maintenance of the vessel. Sea Safe Boat School is a leading boating academy. If you enroll at Sea Safe, you will be able to earn your Skippers Ticket and WA Boat License that will allow you to go and enjoy boating and have all the privileges that it has to offer.
Boating maintenance sure can be a difficult job especially if you are a newbie boater and you just recently owned your boat. Enrolling at Sea Safe will teach you all the things you need to learn about boating, from driving to maintenance and even handling the marine radio. You will also be able to get your WA Boat License which will give you a lot of benefits and will allow you to have a more fun and exciting boating.
Here are WA Boat License Boating Maintenance Tips
Cleaning and Caring for your Boat
You need to wash your boat regularly to prevent long-term of environmental wear and tear. Routine waxing and the use of an anti-fouling paint can also help protect your boat from these elements. You should consider using environmentally safe products whenever possible. Also invest in a cover to keep your boat clean and free from dirt, water and other things that can damage the boat.
Battery Care
Depending on the type of battery your boat uses, you should check it if it is properly charged and that it has the correct fluid levels. Always keep your battery clean and remember that dampness can drain your battery.
Motor Maintenance
Make sure to flush your engine every outing, and check everything from your fuel tanks to the clamps on your fuel line for rust, damage or corrosion. You should also check your fuel levels for correct levels, proper filtration, and cleanliness. Keep also an eye on your engine's cooling system to make sure that it's properly functioning.
Electrical Components
Many boating failures occur as a result of corroded electrical systems, so keeping electrical components dry should be a regular part of your watercraft maintenance routine. Electrical fittings can be protected with a water-repellent, non-conductive grease or corrosion inhibitor.
Enroll now and get WA Boat License!
Handling a boat is not quite difficult if only you have taken the courses. Besides, you will be guided by the professional skippers at the school, so there is no need to worry. Surely, everything will be at ease after taking the courses. Plus, the additional tips listed above can be a great help, especially if you are only starting to take your journey in the sea!
If you want to know the safety of boating, handling and maintaining your boating vessel, then you should enroll at Sea Safe Boat School and get WA Boat License. Call us at 0418923004! You may also visit us online.
You can also read our other articles about Boat Share Perth and Maintenance, Reasons to Take Boating Classes and An Option to Own a Boat.