Boating is one of the many things that you can enjoy during your vacation, so Hire Boat Perth now! It can be your very own escape from the stressful life you have in the city. After days in the cities, you would want to feel the fresh breeze of air. And the best way to unwind and feel the air and soft splash of water in your face is Hire Boat Perth and go boating. Vacations should not only be limited to exploring places by land but also enjoying what the sea has to offer. Other than the great experience, you may also gain your Recreational Skippers Ticket WA!
The Recreational Skippers Ticket WA is Australia's equivalent of the boat driver's license in other countries. However, instead of a license, it is considered a certificate of competency. If you do not want to Hire Boat Perth, learn how to drive a boat, earn your Certificate of Competency and the best part is that you can enjoy your vacation and have fun with your friends and family. Level up your vacation with Sea Safe Boat School!
Reasons Why You Should Go Boating And Hire Boat Perth
Fishing!
One reason why you should learn boating is to learn and go fishing! Some may say that fishing is boring, but until you were the one to experience it, then you would never know how fun it actually is, with your Recreational Skippers Ticket, you can go fishing anywhere with the higher chance of getting bigger fish! Sound really fun right?
Removes Stress
Stress may cause lack of interests in works and other activities. So when at work, your productivity may decrease. But if you go on a vacation and go boating, then all your stress will be removed. Refresh your mind by relaxing and let the waves wash out the stress in your body. Throw away your stress in the sea as you enjoy boating!
Of course, when boating, you will have a lot of different enjoyable activities and you can do it with the people that you love. You can swim, fish or just relax on your boat while looking at the wonderful view of the ocean and the sky.
Lots of health Benefits!
Not only can boating remove your stress, it also has many other health benefits. If you go on swimming, you can improve your cardiovascular fitness, endurance, and muscle strength. If you go on a fishing, then you can eat the fishes that you catch which give you protein and vitamin D.
And if you just relax on your boat, feel the warmth of the sun and enjoy the views, you can get vitamin D from the exposure to the sun and you can also clear your mind with the help of the great scenery. Don't hesitate to relax, just remind yourself that you deserve it.
Boating is absolutely fun, so during your vacation, you should try it! Other than the benefits, you can also get your certificate of competency, the Recreational Skippers Ticket WA .
Want to know more about the Recreational Skippers Ticket WA and boating? Visit or Contact Sea Safe Boat School now at 0418923004!
Read also our other articles about All You Need to Know about Boat Share, The Skippers Ticket and Health Benefits of Boating.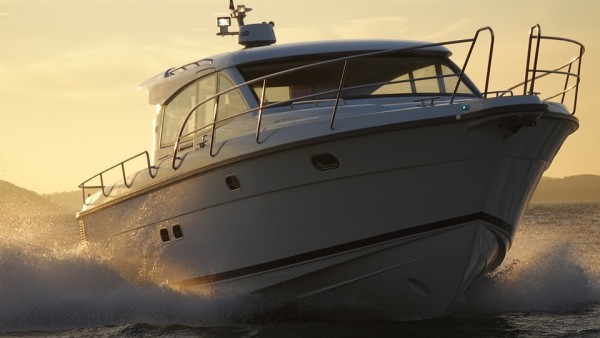 Boating is already a fun activity on it's own but there are also other fun water activities that you can do when boating besides driving the boat. If you're looking for other fun activities you can do, Hire Boat Perth. When you go boating you can do more activities in the water. If you already have the recreational Skippers Ticket WA then you can create your own crew and be the sea captain. But if you want more fun, then there are a lot of other activities that you can do. Of course, as the captain, you should know your responsibilities for a more safe trip.
Sea Safe Boat School offers boating classes that will teach you all about boating, the boater's responsibilities and how to make your boating trip safe and we also offer Hire Boat Perth. After the classes at Sea Safe, you will receive your Recreational Skippers Ticket WA and can own a boat for yourself. While boating, you can also do other enjoyable activities and we are going to give you some of these fun activities.
Here's Sea Safe Fun Activities When You Hire Boat Perth!
Wake Surfing!
A watersport in which a rider trails behind a boat, riding the boat's wake without being directly pulled by the boat. After getting on the wake, typically by use of a tow rope, the wake surfers will drop the rope and ride the steep face below the wave's peak in a fashion reminiscent of surfing. If you want to go wake surfing, you should get a specially designed wakeboard.
Golfishing
Golfishing consists of lashing a golf ball to the end of the tackle on a fishing rod and casting it down the fairway. You can count how many casts it takes to catch a fish. This is a fun way of fishing, you can enjoy while fishing and at the same time, you are learning a new sport.
Tinkering!
Maintaining the boat can be a difficult chore, but if you appreciate how it works, then you might actually enjoy tinkering with the boat parts. You can even have time to improve some parts of the boat and give it a better look. Of course, it would require time to learn all about but you will be taught about the parts when you attend Sea Safe's boat classes.
Boat Tripping
How about planning a boat trip with your destination unknown? That's pretty exciting for a group! This is another way of having fun! Just chilling by the boat while it explores the open waters. Don't worry about your trip for with Boat Perth, rest assured that you are safe!
Hire Boat Perth now!
If you want to have a better time boating, get your Recreational Skippers Ticket WA now and Hire Boat Perth at Sea Safe Boat School! Contact us at 0418923004!
You can also read our other articles about Boating Maintenance, Boating Classes and Boat Share: An Option to Own a Boat.