Ahoy Seafarers! We have a great news for you! This time on Sea Safe Perth Boating School, we are going to talk about boat handling. We are going to discuss what you will learn in boat handling and why you should learn it. How about we start with the basics?
So there you are, with your new boat. You bought one because you thought it would be easy to handle it. Well, you are wrong, it could be the worst idea. But don't pout and get grumpy just yet. When we said it was wrong, we mean it could be pretty difficult for a beginner who does not even know the fundamentals of seafaring. And yes, it is difficult to drive on waters, you have to be trained for you to be able to handle a boat well and not end up like in the Titanic movie, not that their captain is not well-trained but… well… you know, you get the point, the Titanic sunk, and you sure don't want to sink too, right? Anyway, let's continue with our topic. So we're all here to know what is discussed on boat handling lessons at Sea Safe Perth Boating School. Okay then, if everybody is prepared… wait, what's that? Oh yeah, I almost forgot, we're also here to know the reasons why we should learn boat handling. Then let's get on with it.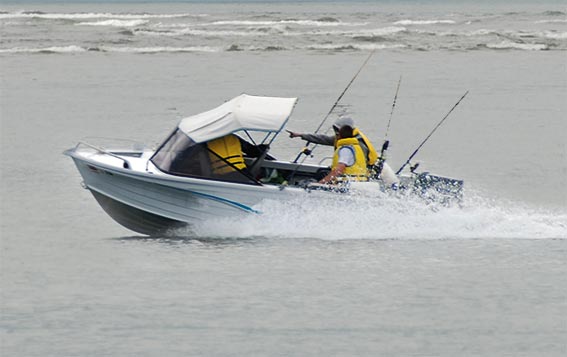 Enroll Now at Perth Boating School!
Sea Safe Boat School Boat Handling Courses.
Here in boat handling courses of Sea Safe Boat School, you will be taught the basics of seafaring, we start from basics to more difficult one. From rig fenders to boat equipment and sailing rules and regulations. There are really lots of lessons to be learned at our boat handling course. You can also get your skippers ticket after the course. Rest assured that you will be trained by a master Skipper.
Reasons why learn Boat Handling.
Some enroll because they want boating to be a hobby, some, for business purposes. But the very reason why we created Boat Handling courses is to ensure the safety of our boaters. Some may think that you don't have to learn the basic, that you can easily learn boating, or that it's not that dangerous since you're in the water and you can swim. But that is not the case here, even when driving a boat, there are still rules that are implemented. And in boat handling, you will know the importance of every rule.
Most people think of boating as just a hobby. But if you be creative enough, then you can gain more than just fun and excitement. You'll know that boating can offer so much more. There are other activities you can do while boating, In fact, you can make it more fun, enjoyable and healthy. Yes, healthy. There are other activities when boating that can boost your health, other than the health benefits you get from boating along. SeaSafe Boat School is going to share you the health benefits you get from boating, and we will also add some activities you can do that will boost your health.
Perth Boating School 's Driving Lessons Health Benefits:
Exposure!
When you are in the ocean, there's a wonderful view that can relieve your stress. Other than that, there is also fresh air, fresh water and of course, the sunlight! Boating will help you unwind, give you fresh oxygen to breathe in, and give you vitamin D that your body needs. After all, the city is giving you a hard time to breathe right? so why not take that boat and have your nostrils be cleaned by the fresh air coming from the ocean. Boating can be your sweet escape when you are stressing out.
Exercise!
Driving the boat alone is your exercise! Plus, there are other works you have to do that will serve as your exercise. This is a pretty good way to be physically fit. Boating is a great way to stay in shape.
Other than driving, there are also other fun activities you can do like:
Fishing!
Fishing is a fun exciting hobby. You are also going to catch seafood that is very good for your health. And another thing, seafood is fresh which makes them totally healthy. It can help in the improvement of the nervous system, it can strengthen muscles, prevents heart attack and cardiovascular diseases and it also promotes smoother blood circulation. Take your fishing to a whole new level by driving yourself to that location. If you love fishes and fishing, this is perfect for you.
Swimming and Diving.
Swimming and diving are also one of the activities you can do. You can enjoy the fresh water, explore the sea, and at the same time have an exercise. Other than that, you are also going to improve your heart, build your endurance, strengthen your muscles and maintain a healthy weight and a healthy heart and lungs. These will also relieve your stress so go out and explore the sea. Take advantage of the privilege of swimming with sea creatures, enjoy and calm your nerves.
Explore with Perth Boating School!
It really is fun to learn how to boat. This could also be some sort of relieving your stress. Don't you wanna go fishing, swimming and diving, and be exposed to the nature on weekends? Oh, let's explore the beauty of the world!
Here at Perth Boating School, the safety of our seafarers is the top priority, of course, the fun and excitement come after it. So, enroll now at Sea Safe Boat School and realize the fun of driving by the sea. Contact us at 0418 923 004 or visit us online.