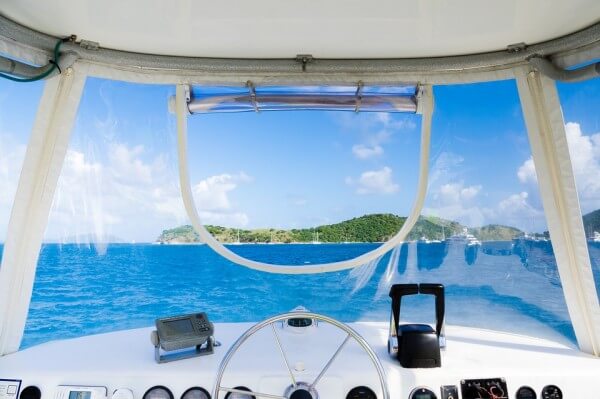 For many people, especially those who love sailing and seafaring, owning a boat is a wonderful investment. yet it is quite expensive to buy and run a boat. Another problem that you might face when owning a boat is that it needs a lot of effort with its maintenance. Boats are expensive and the least you want to happen is to damage your boat because of mishandling and not having enough knowledge in maintaining it. If you want to own a boat but don't want it to be stressful, then Boat Share Perth WA is a good solution.
Sea Safe Boat School is a leading boating school where you can learn boat handling and driving. Boat Share WA is a good way to own a boat without paying huge costs and the hassle of maintaining the boat. Boat share is shared ownership of a boat at a fraction of the cost of the ownership. This is perfect for you if you're looking for having a boat even if you do not have enough time to take care of it. It is hassle-free yet you are ensured to having a great time with your boat.
Here are the Advantages of Boat Share Perth WA
With a boat share, you will be able to partially own a boat and the management company will be the one to ensure that your vessel is ready and waiting for you on your scheduled boating trip days. It will cost you less than having full ownership of the boat yet the experience will be the same. How convenient would that be?
When you are going to go boating, you can expect that the fuel tanks are filled, the boat will be clean and tidy and you can also ask to have fresh linen on the beds be prepared if you plan to go boating overnight. You will simply need to bring your personal belongings, boating equipment and food and drinks onboard and you can already enjoy sailing. These are only simple tasks and you can easily do this yourself without stressing yourself about the bigger tasks such as filling the tank and cleaning the boat.
After the boating trip, you can just get your things and leave the boat and cleaning to the management company. Simple and as easy as that. No need to worry about cleaning it and all the stressful things about owning a boat.
The management company will take responsibility for the handling and maintenance to ensure that the vessel remains in a seaworthy condition at all times. More leisure time for you and you can guarantee that your boat is well maintained by people who know how to do it properly.
When you own a boat on your own, one problem you might encounter is the safety of the boat when you are not using it during storage. And even if you have a good storage facility, getting your craft out of the water, onto the trailer and storing it then taking the vessel back down for maintenance is a difficult job. But when you have shared ownership and the vessel is handled by the management company, you will have no problem with the storage and maintenance.
Own a Boat and Share!
Boat Share WA could be a good sign for you. You must try it and enjoy the perks of Boat Share WA. You can make it your business and see where it goes. Surely, you are going to love it. Don't worry about anything cause Sea Safe Boat School is here to guide you!
Own a boat with Boat Share Perth WA at Sea Safe Boat School. For more information, visit or contact us at 0418923004!
You can also read our other articles about the Safety Tips of Boat Handling, The Boaters Marine Radio and The Easier Way of Learning Boat Driving Lessons.