Sea Safe Boat School's Best Recreational Skippers Ticket in Perth aims to give you safe and stress-free lessons. We are certain that after taking the course with us, you will be confident enough to take passengers with you and conquer the seas together. We are positive that you would have the skills needed for a safe and sound boating adventure. We will make your Boating Vacation a great experience.
Sea Safe Boat School's Recreational Skippers Ticket in Perth guarantees that you get the best teaching and standard skippers education. We always ensure that you enjoy boating adventure with your family and friends as safely and secured as possible for a g\uaranteed fun and exciting experience. We do not want to leave a bad memory in you when you go on a Boating Vacation.
Our Recreational Skippers Ticket in Perth will make sure that our skills, knowledge, and practices will be passed on to you. We will share tips on boat handling, survival, and all other skills that you will not learn from books that you can apply to all your Boat Vacation or skipper activities.
Tips And Guidelines For Your Next Boating Vacation
Boating requires careful trip planning. The success and safety of any boating trip are highly dependent on what you do before you leave. Also, always remember that planning begins with confidence in yourself to make sure that you believe in yourself when planning for a water adventure. proper planning and preparation will surely lead you to a fun and exciting adventure that only the water can give.
As a skipper, you are responsible for the overall safety of your vessel and your passengers. Here are some important things that you should consider before boating:
o You should be confident enough to take full responsibility because you are the head of the trip.
o Ensure that the itinerary you planned is appropriate for your passengers, make sure that it is safe and everyone would enjoy it.
o Be sure about the weather and tides. Do not risk going if you are not sure about this two crucial information.
o Learn the chart of the sea you intend sailing, you don't want to get lost, do you?
o Make sure that somebody knows about your trip and coordinate accordingly if there are changes on your plans
o Guarantee that all your safety equipment are functioning, in good shape, and on board.
o Secure that you have enough fuel
o Safeguard that you did not overload your boat with passengers.
Our Recreational Skippers Ticket in Perth reminds you that as a skipper, you are fully responsible for your passengers' safety and security. Overloading can cause accidents and may take lives so you really need to be careful.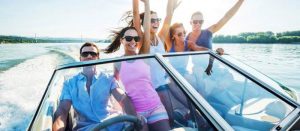 Have your boating vacation with us!
At Sea Safe Boat School Recreational Skippers Ticket in Perth, we ensure that our students learn thorough knowledge of all the marine rules, regulations and safety equipment. We make sure that we produce the best and competent individuals in the boating industry. And we guarantee that we will work with you until you pass your Skippers ticket. Enroll Now!
It is true that we can make boating our new way of relaxing and/or bonding. Don't know how to drive a boat? Sea Safe Boat School offers courses that are good for you. Sea Safe Boat School is a known boating school which only means that the staff is professional. Enjoy learning how to drive and ride with us!
Sea Safe Boat School provides the Best Recreational Skippers Ticket in Perth, training, boat handling courses, and enjoyment on driving boats and handling boats. Contact us at 0418 923 004!
You may also read our other articles about Life Lessons from Sailing and More Perth Sailing Tips