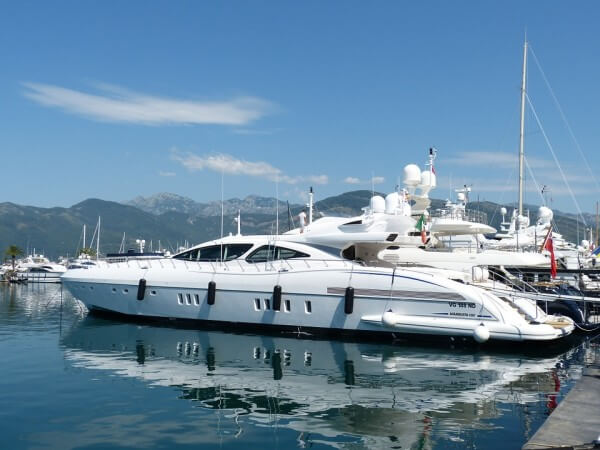 If you are passionate about boating and being on the seas and waters, then maybe you would be interested in Perth Boat Share.
We are committed to teaching you to become skilled and armed in boating. We will make sure that all of our students will enjoy safe boating through the acquisition of various skills that we learned and developed through the years.
We guarantee our students that they will only learn from the best. Boating has always been a great adventure. With our Perth Boat Share, you will surely have a once in a lifetime experience to sail your boats with confidence.
If you haven't heard about boat share yet, you're in luck as Sea Safe Boat School is going to explain to you what Boat Share Perth Means.
Perth Boat Share
Boat share is the concept of actual ownership of a boat at a fraction of the cost of the ownership. There are two types of boat share: own a share of the boat with a proportionate number of days or you can use to pay.
When owning a share of your boat, your capital will be invested in the boat instead of the company that provides the boat. You and the other owners of your boat have the interest to care for the boat and protect your investment.
Benefits of Having a Perth Boat Share
You can totally enjoy your boat. It will be regularly maintained, cleaned and serviced for you.
If you do not know how to drive the boat, then you can just simply ask a professional skipper as a part of your boat share agreement to help you explore the seas.
You will retain the financial benefits of the ownership compared to just renting the boat. You can also convert to cash the security of the ownership and the asset.
You are free to use your boat anytime. You can enjoy it with your family for a vacation. You just simply have to book and you can go on sailing!
Take note that different companies who offer Boat Share Perth investment may differ with the opportunities, rules and boat equipment. Some of the equipment that may be included in your shared vessel are:
Digital Television
Air Conditioning
Sound System
Radar
Fish Finder
Fridge
Microwave
Barbecue Grill
and Bathroom Facilities.
If you want to own a boat for a vacation that will be regularly maintained while you are at work, then Boat Share Perth is right for you! Get your Boat Share investment at Sea Safe Boat School now.
Reasons to go on a Perth Boat Share
Owning a boat is easier when you have a Perth Boat Share because maintenance is easier and more convenient.
Boating is a great time for family bonding or teamwork development with your friends or co-workers. There are so many things that you can do such as docking, racing, cruising and returning to the harbor with a stronger and deeper relationship not only with your friends and family but with nature as well.
Boating enhances your craftsmanship because there is always something new that you must do. Sometimes you have to do some repairs without help from others. You also need to do the cleaning, painting and other creative stuff that can develop as you deepen your interest with boating.
Boating gives you the space to learn more about yourself and develop your self-confidence. While you are at the sea, you'll meet great challenges such as having sudden and quick decisions that you did not experience before.
Learning practical knowledge. With boating, you get the chance to learn practical skills and knowledge such as tying knots, seamanship, and rules of the road and safety. You'll have a once in a lifetime chance to read the weather and water.
Boating is a great way to unwind from stress and life problems. The adventure you get from the sea will surely take off your problems and help you relax.
Perth Boat Share at Sea Safe Boat School!
Now that you have learned the benefits of Perth Boat Share, you might as well consider enrolling at Sea Safe Boat School now. Make boating your new way of pastime or new way of relieving your stress. You have to explore and appreciate the beauty of the rest of the world with the use of a boat. For sure, the experience will be priceless and unforgettable! Have fun with your friends and family now!
Sea Safe Boat School is the leading boating academy in Perth. We offer affordable boating classes that come with great benefits.
If you are looking for a new way to have fun and a new way to earn, Perth Boat Share of Sea Safe Boat School is perfect for you! Call us now at 0418923004!
You may also read our other articles about Advantage of Boat Share, Useful Tips When Learning To Sail, and Tips When You Decide to Learn To Sail Perth.