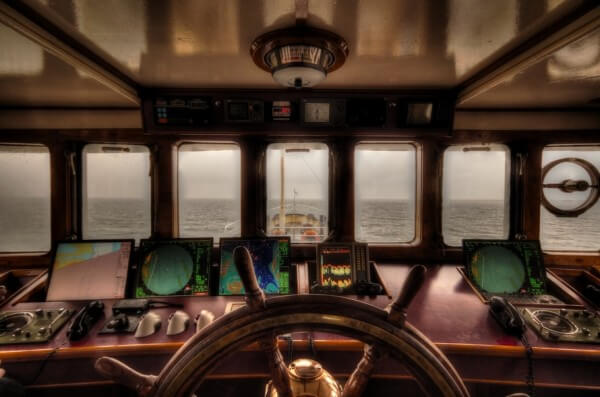 Boating is so much fun as it relieves stress and overall, it is a fun and enjoyable activity. Did you know that you can actually be the captain when you're boating? Yes, you can! But of course, you need to first get your Adult Learn To Sail before you can sail a boat.
In getting a skippers ticket WA, it is important to have knowledge in ropes and their knots. Ropes that are used in boats are often thick and expensive as they are used to secure hefty loads. Boating knots can be used in various ways like joining two rope ends and stopping a rope end from coming apart and attaching your anchor to the end of the loop.
Before sailing with your Skippers Ticket WA, every boater must know how to perform the following knots before sailing:
1. Bowline
One of the most important and most helpful knots every boater has to learn is the Bowline. This knot could be used to tie a rope on a post. When during emergencies and you can only use one hand to tie a knot, the bowline is the knot to use. However, if there is a load weighing down the knot, it would be hard for the boater to untie a bowline knot.
2. Anchor Bend
An anchor bend is used to secure an anchor when you want to put your boat to a halt and catch some fish. This will keep your boat from moving aimlessly into the sea.
3. Clove Hitch
A clove hitch is a temporary knot that is helpful to boaters because it is easy and quick to do. A clove hitch is easily adjustable and is commonly used when tying your boat into a dock and in other instances when you have to adjust the length of the knot until you get the length you are aiming for.
4. Cleat Hitch
Another knot boaters will be using a lot of time is the cleat hitch. This knot is used commonly for coming in and out of the dock. Failure to tie this knot correctly might lead to your boat floating away from the dock.
5. Figure Eight
Figure eight is a stopper knot that is used to keep a rope in sight. A figure eight, even when pulled tightly, does not bind. This advantage can also be a disadvantage at the same time because they know they can be untied and you would have to retie the knot.
Once you have mastered these five knots to the point where you can execute them even with your eyes closed, there are more knots you can learn that can be beneficial for you as a boater. Acquiring this knowledge could bring you one step closer in getting your WA skippers ticket. Above else, it could help you during unexpected circumstance and it could help save lives. If you want to assure your safety in the sea, then it is best that you learn every possible way of keeping you safe.
Learning with Sea Safe Boat School
Sea Safe Boat School provide a quality and high standard boating classes that will ensure our boaters will enjoy a safe boating experience in hands of Professional Holders of Skippers Ticket WA that have had years of experience in the field of boat handling. Our crew will share their experience and demonstrate the multiple skills that they have gained over the many years of seafaring experience to allow our students to learn more and understand the ways of boating as the Adult Learn To Sail. We will provide you with all the information you need to know when boating.
If you plan to enroll a boating class, you may find that there are many boating schools to choose from with all varying degrees of sea experience and of course, different class rates. But compared to the other boating classes, Sea Safe is one of the few unique providers of fun and enjoyable boat handling training. We have different classes for you to enjoy different rates that fit your budget. We guarantee that you'll learn from professionals and you will surely Adult Learn to Sail. And whichever class you go to, you will learn a lot that you will be ready for your Skippers Ticket WA and be a professional boater that can enjoy traveling the seas.
Adult Learn To Sail 's Boating Courses
Bronze Express Course
Our Bronze Express Course is our basic boating class that is designed for very experienced boaters. Part of the lessons will be to study the workbook and practical Skippers Ticket WA assessment section thoroughly as Demos are not included in the course. Other Topics included are Radio Procedures, Boat handling, Rules, and Regulations, and Crew Safety.
It costs $149 including free use of boat and approximately 2 hours.
Silver Course
The most popular course for beginners that we offer, the course includes Trip Planning, Radio Procedure and Logging on, Boat Handling, Skipper's Responsibilities, and Crew's Duties, Controlled Stopping, Fuel and Cooling Systems, Rules and Regulations and The Uses of Safety Equipment.
There are demonstrations of professional skills from the instructors that you can easily copy. It costs $188 wall inclusive with free use of the boat.
Gold Course
If you have no experience of boating then this is the perfect course for you. We will give you pre-assessment boat handling and driving lessons to ensure that you gain valuable experience before entering your assessment.
The Gold Course includes all lessons from the Silver Course as well as Skippers Ticket WA certification and all fees and charges. The Gold Course costs $249, all inclusive with the addition of the Free use of our Boat.
If you want to Adult Learn to Sail and get your own Skippers Ticket WA certificate, the fastest and most fun way is with Sea Safe! Call us at 0418923004!
Before heading out and having fun doing water activities, make sure that everything is prepared first and that you can go travel safely. Boating is easy, but once you had a problem, your life might be in danger. You can't truly have fun if you're worried about safety. That is why before departure, you should do what every great skipper's ticket WA holders do, check everything and make sure that it's safe to travel. Sea Safe boat school will be giving you tips to make your boating as safe as possible.
Safe Boating Tips When Adult Learn To Sail
Inspect your boat
Before you hit the waters, it wouldn't hurt to take a few minutes to make sure that your boat is ready to sail. This will reduce the risk of having trouble when you are already sailing, more than half distress calls received are from the boaters have trouble with their vessels such as motor problems. Also, operating a boat that does not meet the requirements of boating is against the law. You must make sure that your boat, the engine, and all the equipment is in perfect working condition. Make sure that your boat is in perfect condition to ensure safety.
Monitor the Weather
The weather and water conditions play a huge role in your safety in the waters. Before you head out, get the latest forecast of the weather in your area. Also, take time to ask the people who live in the area as they would know the area well. While boating, you should keep your eye out on the sky since you don't know when a thunderstorm might come, especially if it's common in the area, If it starts to look dark and cloudy and the weather conditions are quickly changing, you should immediately head back to shore. Know when is the best time to go boating to ensure safety.
Create a Sail Plan
A sail plan should include the route that you plan to travel. It should also have the details about your boat. It is important to file a sail plan before heading out to travel the seas. If you are taking a long trip, you should file a daily report especially if you have plans on changing your plan route. Be sure also to let people know when you return or safely arrive at your next stop. Not paying proper attention to information may lead to a bigger trouble.
It is just easy to learn sailing. All because of Sea Safe Boat School experienced coaches. Trainers are capable of bringing out the best in you in boating. Also, they prioritize your safety in everything that you do. Learn to sail now and don't waste a chance!
If you want to Adult Learn to Sail, enroll now at Sea Safe and earn your Skippers Ticket WA ! For details, contact us now at 0418923004!
You can also read our other articles about Application for the Skipper's Ticket, Recreational Skipper's Ticket and the Different Boating Vessels.